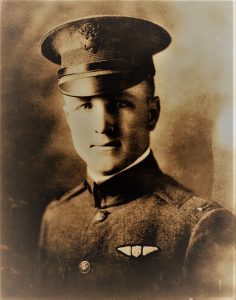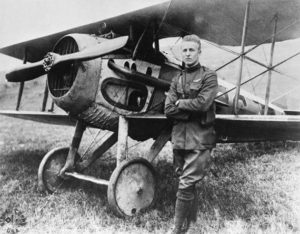 "Balloon Buster"
In 1918, Frank Luke does what everyone thinks is impossible – he takes down 14 German balloons in two weeks, but, when he is grounded, he steals a plane and flies one last amazing mission.
Twenty-one-year old Frank Luke gets on everyone's nerves, especially those of his squadron commanding officer, Alfred "Ack" Grant. But Colonel Billy Mitchell wants the German observation balloons taken down, and Frank wants to do it. In two weeks he destroys fourteen balloons, setting a record and earning the title "Balloon Buster." When he loses his wingman and best friend and then two more wingmen, Grant grounds him by direct order. Frank is too stubborn to remain on the ground for very long. He contrives to go to a small forward airfield, where he steals a plane and heads across German lines in search of more balloons. When Grant is asked what he will do when Frank returns, he says, "I'm going to recommend him for the Distinguished Service Cross. Then, By God, I'm going to court martial him." Taking down three more balloons by himself, Frank is shot down over Murvaux and makes a valiant last stand. He is the first airman to win a Medal of Honor.
Interested Producers: Contact me know if you would like to read the script.
Also available at 660-382-4681.