Welcome to my website, where you'll be able to view and read my scripts.  Thanks for visiting.
Below are listed some of our scripts that are in development. If you can finance, produce, or would like to become a  director or cast member, please let us know.
writer . . .  
JERRY ANN ROBBINS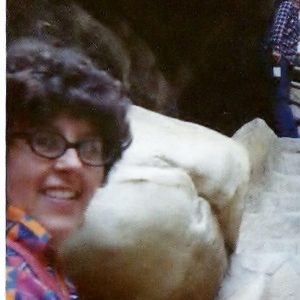 Jerry has been writing screenplays for a number of years, some of which are introduced on this website, and has one novel, For Love and Liberty. She has served as Executive Producer on two shorts.
SOCIAL MEDIA:   IMDB   IMDB-PRO    LINKEDIN    WEBSITE
manager . . . 
ELENI LARCHANIDOU, LLM
Eleni is a trilingual Producer, Executive Producer, Talent Manager, a Fully Qualified German & International Lawyer with a US Masters degree in International Law (LLM), and an International Business and Development Consultant in the Film & Entertainment Industry.
She was born in Greece, and lived on two Continents and three Countries — Greece, Germany, and the U.S. She is a resident of California, USA, and Thessaloniki, Greece, and holds a dual citizenship, American and Greek .
Her entertainment industry activities span several Continents.
Eleni first became involved in entertainment in 2004 as a business consultant for producers seeking financing for their independent feature film projects. By 2014, Eleni was being asked by screenwriters and book authors to help them find homes for their work and by producers and executive producers to support them in the journey of finding the right funding solution and source.'
Eleni currently helps connect screenplay writers to production companies and television networks. She deals directly with talent agencies and talent managers to help package her clients' projects. Her clientele includes screenwriters, book authors, directors, music composers, musicians, editors, actors, and other talents.
Her duties include fund raising and structuring financial plans, through the use of foreign co-productions, equity financing, debt financing, production incentives, subsidies, grants, gap financing, presales in domestic and/or international territories, product placement financing, branding, sponsoring, soundtrack financing, and other money sources. Eleni also helps with casting and crewing of her clients' projects.
Eleni is also directly in touch with a Matching Fund Provider (50% of the budget in 2nd position), plus she is also involved with the acquisition of a Movie Fund and an International TV Network. Eleni's business network is growing quickly because of her expertise in sourcing entertainment resources, and matching the specific needs of each film project.
A list of  Eleni's current film portfolio can be sent upon request.
Email:   movieselenilllm2014@gmail.com
REPRESENTATION
Eleni Larchanidou, LLM
Talent Manager
EMAIL: movieselenilllm2014@gmail.com, elenilllm_manager@protonmail.com
PHONE GREECE: +30-697-9619813 Mobile PHONE USA: +1-714-702-5507 
****************************************************************************
THE HERO…  
He wanted to become a hero. To do that, he had to becomes the Ace of Aces, taking down the hated German observation balloons… and in the process he learns what being a hero truly means. 
Jerry Robbins, Writer
Eleni Larchanidou, LLM
The Family Christmas…
After her mother's death, a reclusive young woman finds her lost father and must now have the courage and conviction to share her world with a man she has been raised to hate.
Jerry Robbins, Writer
A string of grisly murders begins after the rape of a college student, embroiling her, her friends, her parents, and the investigators in a murder mystery of horrifying revelations.
Jerry Robbins, Joe Monahan, and Keith Mullin, writers
Eleni Larchanidou, LLM,  Executive Producer
in conjunction with Visions Entertainment
Unconquered
In 1836 Florida, A Seminole war chief leads his tribe against the U.S. Army to save their land from being seized under Andrew Jackson's Indian Removal Act.  (A true story).
Written by John Perez & Jerry Robbins




Copyright 2019, Jerry A. Robbins