After a frat party, a spunky but conflicted coed must find out who raped her before a vigilante kills all of the suspects.
victima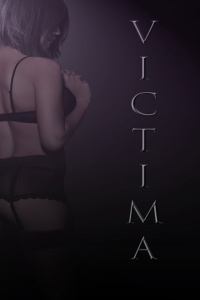 A Script By Jerry Robbins, Keith Mullin, and Joseph Monahan
Abigail Beaumont is a freshman in college and when Nicholas, a junior, invites her to a frat party, she is all too willing to accept. Abigail goes with her friends Ryan and Hanna to the party. Abigail pairs off with Nicholas, her world goes blank – she wakes up in the hospital with her parents hovering anxiously over her. Tests prove she was slipped a date rape drug.
Lisa Kendrick, a cop handling sexual violence crimes, takes on the case to find out who did this to Abigail. She is a friend of Abigail's mother, Jennifer, an art teacher at the college. Their relationship is complicated; Lisa has done some modeling for Jennifer, who is also a prominent commercial photographer. As Lisa questions suspects, Abigail moves back on campus and struggles to get back to her normal life.
But some time later, Nicholas, who is the chief suspect, is found by police brutally murdered in a motel room. City homicide detective Steve Brennon is called in. His suspicions comes to rest on Jennifer, who it turns out was molested her. He died in a house fire and Jennifer spent time in a mental institution before meeting David, psychologist and Abigail's father.
Two new suspects are questioned, Rob and Mark, who were at the frat party. Soon after they are questioned, they are discovered murdered in an alley. Soon after, Ryan is also targeted. As Brennon hones in on the killer, Jennifer must make a terrifying decision.
Copyright 2018, Jerry A. Robbins