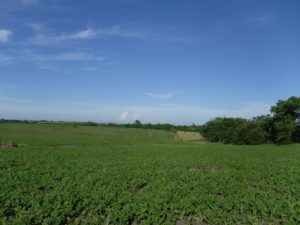 Jerry was born in a small town in the Midwest. Her great grandfather cut the lumber to build the town. He didn't favor the site because it was prone to flooding, so when it came time to build his own house, he built it on the tall hill north of town.  The great flood of 1993 damaged nearly every other house in the town, and the federal government moved the town to a new site. Where Jerry grew up has now became fields of memories.
A movie was made there in the late summer of 1997,  which stirred her interest in writing a screenplay.  She remembers looking over the sets and how they would serve as backdrop depicting the raid on Lawrence, Kansas, during the Civil War. Watching the first edition of the movie, she could see that changes were needed, in terms of dialogue and pacing. Evidently, the movie-makers thought so, too, when the film was edited.
This was her first exposure to the movie-making business and a lesson on how important a good script is.  A few years later that she wrote a novel, For Love & Liberty, and a Hollywood producer wanted to make a movie from a sequel that was in the planning stages. The producer liked the script she wrote but he didn't think it had a strong enough main character. When she couldn't come up with he wanted, he found another writer, who simply combined two characters in the story to make another fictional character and put in new scenes. Only a small part was her actual writing. The movie was produced and was a big hit. Unfortunately, she did not receive any credit for her work.
She wrote several other screenplays. One was an adaptation of a World War II story that circulated in Hollywood. However, it had numerous characters and many locations. She was called by a notable Hollywood producer, who said that the story would be more salable if it had a Jewish main character. Nothing came of the deal, but the story still simmers in her mind.
By then, it was evident that her interest was aligned with historical works. Jerry wrote several contemporary action and romance scripts, but she had another idea for a historical screenplay about World War 1.  The Hero came into being.
She married a farmer who really wanted to be a race car driver and they had two sons. She had a career but what she really felt she should be doing was writing. When her husband died in 2012, she decided to keep and run the farm with the help of her sons. She lives in an earth-contact home with concrete walls, a quiet and peaceful place in the country. The farm raises corn and soybeans sold to local markets. Jerry's Australian shepherd Lady keeps the coyotes at bay and invites the deer into her yard. She's become more isolated as time goes by, and, while that may not be altogether good, it does give her time to write.
Luckily, she has found a mentor and manager in Eleni Larchanidou, Producer, Executive Producer and Talent Manager, to help her with both the creative side and business side of the industry.
Jerry Ann Robbins
Phone: 660-382-4681
REPRESENTATION
Eleni Larchanidou, LLM
Talent Manager
EMAIL: movieselenilllm2014@gmail.com, elenilllm_manager@protonmail.com
PHONE GREECE: +30-697-9619813 Mobile PHONE USA: +1-714-702-5507 Voicemail
SOCIAL MEDIA:  IMDB     IMDBPRO    LINKEDIN
DISCLAIMER:
This email, including any attachments, is for the sole use of the intended recipient(s) and may contain confidential and privileged information. Any unauthorized review, use, disclosure, or distribution is prohibited. If you received this email and are not the intended recipient, please inform the sender by email reply and destroy all copies of the original message.
Copyright 2019, Jerry A. Robbins